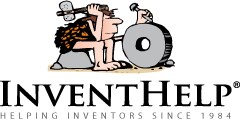 Pittsburgh, PA (PRWEB) December 24, 2013
InventHelp, a leading inventor service company, announces that one of its clients, an inventor from New York, has designed a redesigned credit card. This invention is patented and a prototype is available.
Carrying around multiple credit cards and be cumbersome and confusing for an individual. The "All Side Credit Card" could consolidate all of one's credit cards into one card, and would eliminate the need to carry around many cards at once. Helping to save space in a wallet, the All Side Credit Card could also help with personal security, eliminating the number of cards on an individual at any given time.
The credit card would resemble a traditional version, but would feature multiple magnetic strips, upwards of four to eight strips on each card. A credit card cope machine would easily transfer information from an existing card onto a new strip. The card could also feature a variety of company logos.
"I'm sick and tired of having to carry around so many credit cards," said the inventor. "They make a mess of my wallet, and it's easy to get them mixed up. To avoid all of these hassles, I came up with this idea."
InventHelp is attempting to submit the invention to companies for review. If substantial interest is expressed, the company will attempt to negotiate for a sale or royalties for the inventor. For more information, telephone Dept. 11-LGI-1440 at (800) 851-6030.
Manufacturers interested in reviewing additional inventions and new product ideas can contact InventHelp's marketing partner Intromark by filling out an online request to review new product ideas here.