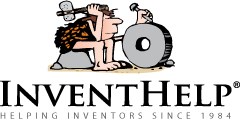 Pittsburgh, PA (PRWEB) December 11, 2013
InventHelp, a leading inventor service company, announces that one of its clients, an inventor from Pennsylvania, has designed a baby diaper insert that would include an electronic sensor. This invention is patented.
The "ABC" would immediately alert a parent or caregiver to a soiled diaper, thereby helping to prevent rashes and other skin irritations. The invention could ensure a child's comfort because they wouldn't have to sit in soiled pants until being changed. The idea would eliminate infections caused from unchanged diapers, and would save a parent time and effort checking diapers for bowel movements.
The diaper sensor would be produced from electronic components, and features an oval shape with a removable speaker. The sensor would be integrated into the center of the diaper and is positioned horizontally front to back. The round speaker contains a wire that connects to the sensor, and the speaker would be activated when the sensor detects that a soiling has occurred. The diapers would be produced in various sizes for infants and young children, and could also include different sounds and colors. According to the inventor, the design could also be adapted for adult use.
"Having a large family and being around children has made me aware of the health issues associated with an unchanged diaper," said the inventor. "Seeing a child with a rash and in pain from the irritation made me think of possible solutions. I thought that what was needed was a way for parents to be notified when to change the diaper, hence the ABC."
InventHelp is attempting to submit the invention to companies for review. If substantial interest is expressed, the company will attempt to negotiate for a sale or royalties for the inventor. For more information, telephone Dept. 09-HAK-486 at (800) 851-6030.
Manufacturers interested in reviewing additional inventions and new product ideas can contact InventHelp's marketing partner Intromark by filling out an online request to review new product ideas here.
# # #