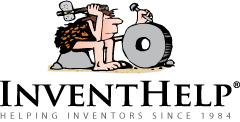 Pittsburgh, PA (PRWEB) March 06, 2014
InventHelp, a leading inventor service company, announces that one of its clients, an inventor from Florida, has designed a novelty stroller that could provide a fun, convenient and ergonomic way to transport babies or children outdoors. This invention is patented.
"Rides for Tots" can be designed to look like a gender-specific dragon, whale, unicorn, duckling, lion, mermaid, elephant, giraffe, winged horse, pirate ship, dream rug, train, airplane, rocket and more. This new design would entertain babies and children and occupy their attention. The ergonomic design would eliminate the need for the adult to bend over or slouch when pushing, which helps to avoid back strain and pain. Rides for Tots features an aesthetic, child-friendly, versatile and safe design.
Rides for Tots would consist of a plastic and rubber unit that measures 41 to 50 inches high, 5 to 6 feet long and approximately 27 to 30 inches wide. The stroller features seating room for one or two babies or children, and a ventilated window at the front. The stroller also features a rear storage compartment that could hold the baby/child supplies, medicine, refreshments and snacks. An optional cup holder could attach to the compartment if needed. Easy-access doors would be located on both sides and an ergonomically placed push-handle would be located across the back, and covers hide the wheels.
InventHelp is attempting to submit the invention to companies for review. If substantial interest is expressed, the company will attempt to negotiate for a sale or royalties for the inventor. For more information, telephone Dept. 11-HLW-913 at (800) 851-6030.
Manufacturers interested in reviewing additional inventions and new product ideas can contact InventHelp's marketing partner Intromark by filling out an online request to review new product ideas here.
# # #