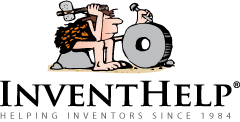 PITTSBURGH, PA (PRWEB) September 11, 2014
InventHelp, a leading inventor service company, announces that one of its clients, an inventor from Michigan, has designed a device to save time and effort by brewing baby formula and sterilizing baby bottles automatically. This invention is patented.
"JR Baby Formula Making System" would offer a quicker and easier way to prepare baby formula and sterilize bottles, eliminating the need to measure and mix formula manually. The product would be designed similarly to a coffee machine, featuring formula and water reservoirs, temperature controls, heating elements and a sterilizer. After filling the reservoirs with formula and water, the user would place a bottle upside down on the drain, with the plate removed, and place the nipple, bottle ring and cap on holders on the left side of the bottle compartment. The user would activate sterilization via the On/Off button. When sterilization was complete, the user would remove the bottle parts and place the bottle upright on the plate and select the appropriate bottle-size button, and temperature. When activated via the Start button, the device would mix the formula and water according to the bottle size then dispense the mixture, heated to set temperature, into the bottle.
The system would be producible from plastic and metal and measure 12-to18-inches high, 10-to14-inches wide, and 12-inches deep. It would feature side-by-side formula and water reservoirs accessible via lids at the top; a control panel on the front left side; and a bottle compartment with a sliding door, sterilization holders, a plate and a drain. The control panel would include temperature-adjustment arrows, a digital display, sterilization On/Off button, green and red lights, a Start button, and formula selection buttons for 2, 4, 6 and 8 ounces. Variations could include different colors or a two-bottle unit for simultaneous bottle preparation.
"Preparing baby bottles when my boys were babies was always difficult because it required me to measure formula and sterilize bottle parts in boiling or microwaved water," the inventor said. "The entire process took a lot of time and effort. I designed an automatic baby-formula device to facilitate this task."
InventHelp is attempting to submit the invention to companies for review. If substantial interest is expressed, the company will attempt to negotiate for a sale or royalties for the inventor. For more information, telephone Dept. 11-BGF-383 at (800) 851-6030.
Manufacturers interested in reviewing additional inventions and new product ideas can contact InventHelp's marketing partner Intromark by filling out an online request to review new product ideas here.
# # #