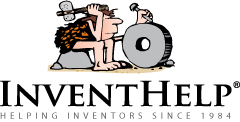 Pittsburgh, PA (PRWEB) April 30, 2014
InventHelp, a leading inventor service company, announces that one of its clients, an inventor from Riverside, Calif., has developed a strap-on cover to help to protect a dog's or cat's ears from insects. This invention is patented.
The "Pet Protector" would help to prevent infection from an insect bite or sting, and could help to reduce the need for veterinary treatment, thereby saving money. Helping to provide peace of mind for owners, the Pet Protector would fit comfortably on a pet's head, allowing them to play or walk outside normally.
The invention would be made of cotton, non-woven material and plastic, and would feature two conical ear covers connected to each other via a central strap. A strap would be attached to the bottom of each cover, and a buckle is located at the end of one strap. To use, the pet owner would slip the cover over the pet's ears, then secures it by buckling the straps together under the pet's muzzle. Variations on the idea could include different sizes, colors, or styles, as well as a disposable version.
"I wanted to prevent insects from getting into my dog's ears and causing infection," said the inventor. "I conceived of my design, and use it often on my own pet."
InventHelp is attempting to submit the invention to companies for review. If substantial interest is expressed, the company will attempt to negotiate for a sale or royalties for the inventor. For more information, telephone Dept. 10-OCM-366 at (800) 851-6030.
Manufacturers interested in reviewing additional inventions and new product ideas can contact InventHelp's marketing partner Intromark by filling out an online request to review new product ideas here.
# # #