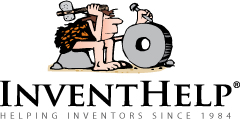 PITTSBURGH, PA (PRWEB) August 29, 2014
InventHelp, a leading inventor service company, announces that one of its clients, an inventor from Wisconsin, has created a pet accessory designed to allow a person to walk two dogs simultaneously using only one leash and without tangling. This invention has been patented.
"Doggie Duo" would be a Y-shaped attachment that would hook onto a standard leash. Its swivel connections would hook into adjustable straps, then to dog collars, allowing two dogs to be walked using one leash, eliminating tangled leashes. It would also allow the user a free hand while walking two dogs and prevent the dogs from getting caught in each others' leash. "Doggie Duo" would be compatible with standard leashes. To use, the dogs would be connected to the adjustable straps, with a leash connected to the other end. As the dogs walk, the angled accessory would prevent them from tangling.
The product would be producible from steel, aluminum, or high-strength plastic and measure approximately 4 inches in length and 2 inches in width. Each end of the Y-shaped accessory would include a swivel clip that rotates 360 degrees. A standard retractable leash would clip onto the singular "bottom" end of the accessory. The "top" of the Y branches outward at a 60 degree angle, with each end clipping onto an adjustable strap then to a dog's collar. "Doggie Duo" would be producible in different sizes, colors, and materials.
"I sat in the park one day and watched as people struggled to walk two dogs. Attempting to walk two dogs at once can be tricky," explained the inventor. "Dogs may walk in different directions and cause the leashes to cross over each other. I designed my invention to provide a way for people to walk two dogs using only one leash, preventing the hassles of tangled leashes."
InventHelp is attempting to submit the invention to companies for review. If substantial interest is expressed, the company will attempt to negotiate for a sale or royalties for the inventor. For more information, telephone Dept. MMB-1943 at (800) 851-6030.
Manufacturers interested in reviewing additional inventions and new product ideas can contact InventHelp's sister company Intromark by filling out an online request to review new product ideas here.
# # #