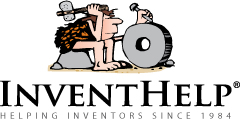 PITTSBURGH, PA (PRWEB) October 08, 2014
InventHelp, a leading inventor service company, announces that one of its clients, an inventor from Colorado, has designed a device that would enable a user to express breast milk from a mother dog easily so that he or she can nourish pups that can't nurse on their own. This invention is patented.
"Breast Pump for Dogs", when functioned properly, would suck the milk into a bottle screwed onto the bottom of the pump. The unit allows for the nourishment of pups that can't suckle on their own, which helps save their lives. The invention is ergonomic and easy to use, which saves time and effort.
Breast Pump for Dogs would consist of a plastic device that features a hollow air shaft with an internal telescopic syringe. The unit would also feature detachable, rubber-lined flared cups. The cup sizes would include small, medium-small, medium, medium-large and large. A handle would be attached to the back end of the syringe. Both the handle and the rear underside of the shaft would include indentations for the fingers of both hands. A threaded outlet port would be located on the underside of the device. To use, an individual would screw the spout of a milk bottle into the port, then secure the cup to one of the dog's nipples. He or she would then pump the syringe so that breast milk would be sucked into the bottle via the port. If the bottle becomes filled before expression is complete, included plastic cups can be used to catch milk. A plug-in electric version can also be produced. Breast Pump for Dogs could also be used for expressing the breast milk of cats and other pets.
InventHelp is attempting to submit the invention to companies for review. If substantial interest is expressed, the company will attempt to negotiate for a sale or royalties for the inventor. For more information, telephone Dept. 10-DVR-406 at (800) 851-6030. Learn more about InventHelp® and their Invention Submission services at http://www.inventhelp.com.
Manufacturers interested in reviewing additional inventions and new product ideas can contact InventHelp's marketing partner Intromark by filling out an online request to review new product ideas at http://www.intromark.com.
# # #