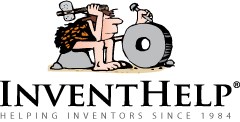 PITTSBURGH, PA (PRWEB) August 14, 2013
InventHelp, America's largest inventor service company, announces that one of its clients, an inventor from California, has designed a charger for a cellular phone that features a manual hand crank in lieu of an electrical plug. This invention is patented.
"The Meraz Charger" device would ensure that a user can receive and make important calls, even when not near a power source. The invention would be ideal for use during emergencies. Compact and easy to use, The Meraz Charger provides convenience and peace-of-mind for the user.
The Meraz Charger would consist of a charger that is oval in shape. The unit would measure 1 inch in height, 2-1/2 inches in length, 2 inches in width and could be producible in plastic. The unit would include a centrally located hand crank and can be used with a variety of phones. To use, an individual would connect the charger to the cellular phone and utilize the crank mechanism to generate power and recharge the phone's battery. The Meraz Charger is producible in a variety of colors.
"I always hear people complaining that they cannot use their cellular phones because their cell battery is dead," said the inventor. "This prompted me to develop my idea, which doesn't require an outside power source and enables users to recharge their phones, no matter where they are."
InventHelp is attempting to submit the invention to companies for review. If substantial interest is expressed, the company will attempt to negotiate for a sale or royalties for the inventor. For more information, telephone Dept. 09-SGO-5137 at (800) 851-6030.
Manufacturers interested in reviewing additional inventions and new product ideas can contact InventHelp's marketing partner Intromark by filling out an online request to review new product ideas here.
# # #