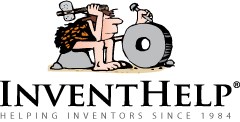 Pittsburgh, PA (PRWEB) October 23, 2013
InventHelp, America's leading inventor service company, announces that one of its clients, an inventor from Canada, has designed a portable, home-use table-and-chair set that would provide convenience features for the poker player. This invention is patented.
"Ultimate Poker Set" would incorporate storage for a removable ashtray, beverage and various personal effects, while the table would feature chip markers on the tabletop. These features would reduce clutter atop a poker table as well as protect a host's table from drink spills and cigarette burns. The set could provide each player with his or her own "lucky" chair and help to maintain a relaxed, enjoyable game environment. Ultimate Poker Set can be transported easily to household poker parties.
Ultimate Poker Set would consist of a fold-up table and chair. Light weight sport bag s would be included to store each chair. The seat would feature armrests, as well as a cushioned back and bottom. The back would be imprinted with various poker-related designs, such as best poker hands to consider it the players lucky chair, etc. The right arm would feature a hinged, fold-down ashtray holder along with a hanging pouch to hold personal effects, including a lighter and a cellular phone. The ashtrays would be removable for easy clean up and storage. A hinged, fold-down drink holder would be suspended below the left arm. The base of each leg would feature a felt or rubber tip to prevent scratches to floors. The table would feature an octagonal top. The playing surface would be imprinted with five sets of circles for colored chips. The set may also include two decks of cards and chips.
InventHelp is attempting to submit the invention to companies for review. If substantial interest is expressed, the company will attempt to negotiate for a sale or royalties for the inventor. For more information, telephone Dept. 08-TOR-8294 at (800) 851-6030.
Manufacturers interested in reviewing additional inventions and new product ideas can contact InventHelp's marketing partner Intromark by filling out an online request to review new product ideas here.