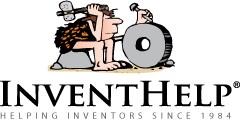 Pittsburgh, PA (PRWEB) October 02, 2013
InventHelp, America's largest inventor service company, announces that one of its clients, an inventor from South Carolina, has designed a bathroom device to adjust a toilet's height. This invention is patented and a partial prototype is available.
The appealing features of the "Adjust-A-John" would be its ease of use, versatility and the improved level of accessibility it would permit. This product could be adapted for use in most residential and commercial bathrooms. In operation, its ability to reduce the amount of physical strength and effort required to sit down on and get up from this type of fixture could enable it to provide a superior level of accessibility for individuals with certain activity limitations. It could also make it generally easier to use by taller individuals, without compromising accessibility amongst shorter individuals.
The rectangular device would rise up to 8-inches in height, and would be recessed in the floor underneath the toilet. The device would be raised and lowered via a hydraulic pump, controlled by an up/down switch located on the wall. A collapsible hose would connect to the upper and lower drain lines. There would be return springs located on each corner to provide tension and pull it back down. To use, an individual presses the "up" button to be raised to the desired height. When finished, that Adjust-A-John could be returned to the floor level for the next user. The switch could also include a "preset" button so that the heights could be set for several different people. The Adjust-A-John could be produced in a model for RVs, campers and trailers, and the unit would be shipped already pre-assembled.
"Toilets are usually either too low to the ground or too high up, making it difficult for people of different heights to sit and/or stand up," said the inventor. "Over 10,000 people per day in America are turning 65 years old and many are or will be needing help in sitting or standing. This product can and will be the answer to many of their problems in this sensitive area."
InventHelp is attempting to submit the invention to companies for review. If substantial interest is expressed, the company will attempt to negotiate for a sale or royalties for the inventor. For more information, telephone Dept. 10-CBA-1890 at (800) 851-6030.
Manufacturers interested in reviewing additional inventions and new product ideas can contact InventHelp's marketing partner Intromark by filling out an online request to review new product ideas here.
# # #