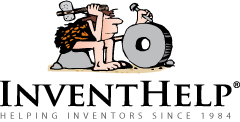 PITTSBURGH, PA (PRWEB) April 09, 2014
InventHelp, a leading inventor service company, announces that one of its clients, an inventor from New York, has developed a redesigned garbage can that would feature a more secure lid. This invention is patented.
The "Recycle With Space Available" could ensure that the lid won't blow off, and would prevent the contents of the can from spilling out of the top. The invention would keep the surrounding area clean and tidy, and could stop rodents, such as rats, from getting into the trash. Designed to comply with state trash laws, the Recycle With Space Available is under 40 gallons for ease of use.
The rectangular can and lid are made of heavy plastic, and the rope handles would be positioned on the sides for easy pick-up. At the bottom of the can would be four drainage holes, and top rim of the can features a beveled edge so that lid can be fitted firmly. A D-shaped handle on top of the lid contains several pounds of metal to prevent the lid from being blown off. The bottom edges of the lid would feature studs with male threading, and the studs fit into legs with female threading. The hollow legs could be filled with small stones or pebbles to weigh down the lid.
"I recycle, but the garbage can that I use for recycling doesn't have a lid, which New York state law requires," said the inventor. "The recycling is usually piled so high that a conventional lid would just fall off if I placed it on top. In order to comply with the law and to prevent my recycling from being scattered all over the countryside, I developed a can with a better lid."
InventHelp is attempting to submit the invention to companies for review. If substantial interest is expressed, the company will attempt to negotiate for a sale or royalties for the inventor. For more information, telephone Dept. 10-AVZ-635 at (800) 851-6030.
Manufacturers interested in reviewing additional inventions and new product ideas can contact InventHelp's marketing partner Intromark by filling out an online request to review new product ideas here.
# # #