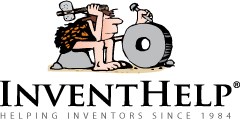 Pittsburgh, PA (PRWEB) September 19, 2013
InventHelp, America's leading inventor service company, announces that one of its clients, an inventor from Pennsylvania, has designed a device that could adjust booth tables for the comfort of larger patrons. This invention is patented.
The "XLT Restraint Innovation" could enable a larger individual to sit in a booth comfortably, and would eliminate the hassle associated with having to wait for a table instead of being seated immediately in a booth. Ideal for use when individuals desire a booth over a table for private business meetings or dates, the invention could also be used in cafeterias and other facilities that offer booth seating. Easy to operate, the XLT Restraint Innovation would be designed as an attachment for the table's support.
The adjustment mechanism would be installed within the support post of a booth-style table, with several stops placed inches apart incorporated into one side. The tabletop would be mounted on two metal rails, and a lever would extend across the table on the underside. A pair of spring-loaded guide-and-support mechanisms could be installed on the lever. To use, an individual would pull the lever to unlock the mechanism, and then moves the tabletop to the left or right, for a maximum of 6-inches in either direction. The design could be incorporated into newly manufactured or existing tables. Also offered in a wall-mounted variation, the XLT Restraint Innovation could be designed to raise the tabletop to accommodate taller customers.
"I invented this idea so that larger individuals can have their choice of seating when dining out," said the inventor. "I was tired of going to restaurants and having to wait for a table because booths are too small for me."
InventHelp is attempting to submit the invention to companies for review. If substantial interest is expressed, the company will attempt to negotiate for a sale or royalties for the inventor. For more information, telephone Dept. 10-WGH-4021 at (800) 851-6030.
Manufacturers interested in reviewing additional inventions and new product ideas can contact InventHelp's marketing partner Intromark by filling out an online request to review new product ideas here.