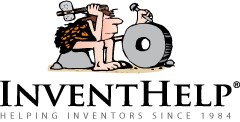 Pittsburgh, PA (PRWEB) November 29, 2013
InventHelp, a leading inventor service company, announces that one of its clients, an inventor from Virginia, has designed a motion-activated alarm system that dials a preset phone number when activated, allowing for two-way communication and surveillance. This invention is patented.
"Watchman" alarm system could make it easier to keep watch over one's home, office or vehicle. The invention could prevent burglaries and vandalism. The unit would enable an individual to keep watch over his or her home when away. Watchman would provide peace of mind for users.
Watchman would consist of a device designed to look similar to a cellular phone. The device could be placed inside a hidden location. The device would measure approximately 5 to 8 inches high, 5 to 10 inches long, and 1 to 3 inches wide. The invention would include a motion detector, speaker and microphone. Other features include a separate dialer device and solar recharger; the dialer includes a video camera. The dialer is programmed with a preset phone number. When activated, the device emits an audio alarm or surveillance feed from a home, office, or another location where the device is placed. Surveillance video or still picture would feature the time and date. The built-in speaker would play pre-recorded statements, such as "Get out!," and "I am calling the police!" The device also features a two-way radio that would enable the user to broadcast live through the device. The dialer automatically hangs up as the call is terminated. Users can also call the device for surveillance information.
InventHelp is attempting to submit the invention to companies for review. If substantial interest is expressed, the company will attempt to negotiate for a sale or royalties for the inventor. For more information, telephone Dept. 09-LVM-201 at (800) 851-6030.
Manufacturers interested in reviewing additional inventions and new product ideas can contact InventHelp's marketing partner Intromark by filling out an online request to review new product ideas here.
# # #