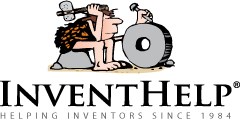 Pittsburgh, PA (PRWEB) September 04, 2013
InventHelp, America's leading inventor service company, announces that one of its clients, an inventor from Florida, has designed a personal-safety device that would offer added protection against attackers. This invention is patented.
Offering added protection and peace of mind, the "Skunk Em" could ward off would-be assailants. Designed to stop an attacker in his/her tracks, the invention would enable the user to escape to safety. It sprays and clearly marks the offender, and would make it easier for law enforcement to apprehend the suspect.
The hand-held device would spray liquid to mark an offender while simultaneously incapacitating him or her. The chemical mixture would be housed in an aerosol can, featuring a belt clip and an attachable leash or cord. This design would allow the Skunk Em to be pulled off of a belt or pocket and aimed at the attacker, while preventing it from being dropped or knocked out of the hand. A push-button would release the spray at the attacker. A simple locking mechanism on the push-button would prevent accidental spraying.
"I saw room for improvement in the personal-protection market," said the inventor. "Not only does my invention stop the attacker, enabling the victim to run away and get help."
InventHelp is attempting to submit the invention to companies for review. If substantial interest is expressed, the company will attempt to negotiate for a sale or royalties for the inventor. For more information, telephone Dept. 11-FLA-2257 at (800) 851-6030.
Manufacturers interested in reviewing additional inventions and new product ideas can contact InventHelp's marketing partner Intromark by filling out an online request to review new product ideas here.