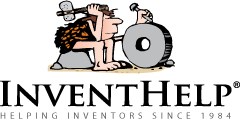 Pittsburgh, PA (PRWEB) August 07, 2013
InventHelp, America's largest inventor service company, announces that one of its clients, an inventor from Florida, has designed a pair of straps that could keep a female user's heels from slipping out of her shoes. This invention is patented and a prototype is available.
The "L.G.S." could restrain a woman's feet in a comfortable manner to eliminate heels from slipping out of the shoes. It would avoid the hassle of having to adjust one's feet and shoes throughout the day. Easy to use and stylish, the L.G.S. could include different sizes, colors and designs to match any pair of female dress shoes.
Each strap would be produced from a transparent elastic material, and would feature a spring-loaded clip at both ends. The clips would be hidden by attached decorative pendants. To use, the individual would clip the straps onto the shoe across the instep of the foot in order to prevent the heel from slipping out of the shoes.
"My feet tend to move forward in my shoes during the day, which causes my heels to slip out," said the inventor. "To solve this problem, I designed a pair of straps that secure a user's feet in her shoes."
InventHelp is attempting to submit the invention to companies for review. If substantial interest is expressed, the company will attempt to negotiate for a sale or royalties for the inventor. For more information, telephone Dept. 10-LGI-1954 at (800) 851-6030.
Manufacturers interested in reviewing additional inventions and new product ideas can contact InventHelp's marketing partner Intromark by filling out an online request to review new product ideas here.
# # #