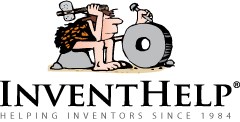 Pittsburgh, PA (PRWEB) December 13, 2013
InventHelp, a leading inventor service company, announces that one of its clients, an inventor from Alabama, has designed a vehicle accessory that would be designed to offer a sports enthusiast a distinctive way to show team spirit. This invention is patented.
"Sports Nut" would feature a mascot head and rear, which would mount to the user's vehicle and play the team fight song and sounds. The invention would provide a way for college or professional sports fans to display enthusiasm for a particular team. Additionally, the accessory may encourage interaction amongst sports fans as well as add a decorative element to a vehicle's exterior. Sports Nut would feature a novelty design that could serve as a conversation piece, which is ideal for use when tailgating.
Sports Nut would consist of two components (head and rear), which resemble a team's mascot and would be attached to the user's vehicle. The vehicle accessory would be electronic and controlled by remote control. The invention would be designed to play a college team's fight song and make appropriate sounds according to the mascot. The mascot head includes attachments to secure it to the front of a user's vehicle. The mascot head measures 11 inches long from the crown to nose and 11 inches across the crown. The mascot's jaw is set in an open position and measures 5 inches wide. An electronic device is located at the base of the mascot head and it is designed to play recordings and sounds. The mascot tail, or rear, also includes attachments to secure it to the rear of the user's vehicle, and this section of the invention measures 3 feet long. The inventor suggests a variation in which the tail makes a circular motion.
InventHelp is attempting to submit the invention to companies for review. If substantial interest is expressed, the company will attempt to negotiate for a sale or royalties for the inventor. For more information, telephone Dept. 08-BHA-2207 at (800) 851-6030.
Manufacturers interested in reviewing additional inventions and new product ideas can contact InventHelp's marketing partner Intromark by filling out an online request to review new product ideas here.