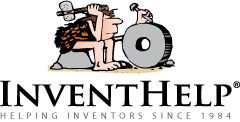 Pittsburgh, PA (PRWEB) September 25, 2014
InventHelp®, a leading inventor service company, announces that one of its clients, an inventor from North Carolina, has designed a unit that could store hand tools, hardware and related items in a convenient and accessible manner. This invention is patented.
The "Pro-Vision for Tools" carousel would feature panels that display over 21 sq. ft. of tool storage space that could rotate with the stroke of a hand. A user could easily clear cluttered benches, replace space-consuming wall mounted storage or finally get those tools out of cumbersome storage boxes and into a hanging display for easy and quick access. The design would be light-weight but durable enough to store any of the classical toolbox type tools.
Pro Vision for Tools carousel would be comprised of a tool/part storage apparatus, mounting bracket, rotational mechanism and storage attachments. The panels could be configured as distinct pieces or as a single solid unit. In addition, the panels would be able to rotate clockwise and counterclockwise with respect to a fixed vertical axis. Each distinct panel would be double-walled so hand tools could be stored on either side; providing up to 3, 500 square inches of storage capacity. The panels could be made of various materials, such as plastic, vinyl, acrylic, fiberglass, wood or other light-gauge metal materials, such as aluminum or other metal alloy. The panels would be constructed so that there is a pattern or grid of holes uniformly distributed about the surface, similar to pegboard. Pro Vision for Tools invention would feature a versatile, adjustable bracket that offers a variety of mounting-location options in order to exploit under-utilized space for convenient storage. The unit can be suspended, freestanding, placed on a tabletop, mounted in a corner and more.
InventHelp is attempting to submit the invention to companies for review. If substantial interest is expressed, the company will attempt to negotiate for a sale or royalties for the inventor. For more information, telephone Dept. 09-CLT-415 at (800) 851-6030.
Manufacturers interested in reviewing additional inventions and new product ideas can contact InventHelp's marketing partner Intromark by filling out an online request to review new product ideas here.
# # #