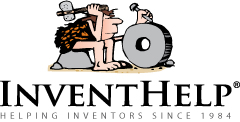 Pittsburgh, PA (PRWEB) November 07, 2014
InventHelp, a leading inventor service company, announces that one of its clients, an inventor from Michigan, has designed a device that could enable a user to pick up out-of-reach bolts, sockets, drill bits, wrenches and other small metal items in an easy manner. This invention is patented.
The "NSM" invention would feature a magnet at the end of a long rod that could be turned on and off as needed so that the user can control what it sticks to. This feature eliminates the need to use conventional magnets, which stick to any surrounding metal. The device saves time and effort as it would promote control and efficiency. NSM would be ideal for mechanics, machinists, contractors and do-it-yourselfers.
NSM would consist of an oblong unit that would measure 20 to 30 inches long, 3-1/2 inches wide at the back end and 1-1/2 inches wide at the front end. The unit would feature a hand grip with finger indentations and a thumb switch, a 9-volt battery pack, a rod and a copper-wire coil at the front end. The wires would extend from the battery to the coil via the rod interior. The user would direct the coil toward the metal item(s), and then press the thumb switch when contact is made. This action would send a charge through the wire and make the coil magnetic. To deactivate the magnetism, the user would release the thumb switch. Variations of NSM could include a telescopic version, a version that is powered via a vehicle's power supply, and a version with a light at the front end.
InventHelp is attempting to submit the invention to companies for review. If substantial interest is expressed, the company will attempt to negotiate for a sale or royalties for the inventor. For more information, telephone Dept. 11-JMC-1076 at (800) 851-6030.
Manufacturers interested in reviewing additional inventions and new product ideas can contact InventHelp's marketing partner Intromark by filling out an online request to review new product ideas here.
# # #