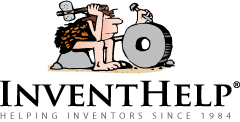 Pittsburgh, PA (PRWEB) July 24, 2014
InventHelp, a leading inventor service company, announces that one of its clients, an inventor from Ohio, has invented a spacecraft-themed play station for children. This invention is patented and a prototype is available.
"Earth Ship" is designed for use in a backyard, on a playground, or indoors and could provide an alternative to traditional playhouses or forts. The product would be easy to assemble and use and would be suitable for children of various ages. In addition, the inventor suggests that the play station could serve as a decorative home accent.
Resembling a spaceship, the product would measure 12 feet wide and 16 feet high, with a weight of approximately 20 pounds. The octagonal unit could be produced in both small and large versions as well as various colors and shapes. The Earth Ship would be mounted on four legs and an observatory-style ceiling above the main floor would enable children to see outside from the first level. A flagpole would rest atop a barred area of the ceiling.
Thinking that children needed a new type of play station, the inventor was inspired to develop the Earth Ship. "I wanted to design a structure that could foster a child's imagination in ways that conventional playhouses or forts just aren't able to do. The Earth Ship could contribute to more creative, exciting playtimes."
InventHelp is attempting to submit the invention to companies for review. If substantial interest is expressed, the company will attempt to negotiate for a sale or royalties for the inventor. For more information, telephone Dept. CTI-476 at (800) 851-6030.
Manufacturers interested in reviewing additional inventions and new product ideas can contact InventHelp's marketing partner Intromark by filling out an online request to review new product ideas here.
# # #