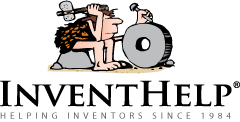 Pittsburgh, PA (PRWEB) May 07, 2014
InventHelp, a leading inventor service company, announces that one of its clients, an inventor from Washington, has designed a metal attachment that could increase the longevity of a truck's steering coupling. This invention is patented and a prototype is available.
The "Me'Sup" would help to prolong the life of a truck's steering coupling by minimizing the wear and tear from frequent use. Reducing the need for replacement, the invention could help one save both time and money while also promoting driver safety. The inventor has personally experienced the failure of his truck's rubber coupling disk twice, and since he lived to talk about it after his truck was wrecked, he was inspired to do something about it.
The attachment would include two metal discs. To install, an individual would place a disk on either side of a truck's rubber coupling disk. The user would then secure the disks via included bolts threaded through the four holes on each disk. The Me'Sup could also be produced from a lighter metal to reduce the weight for lower shipping/handling costs.
"I run a hauling business and own several trucks that require the replacement of steering couplings quite regularly," said the inventor. "This is due to wear and tear of the rubber disk resulting from constant use. Manufacturers of these disks even admit that the damage is inevitable. Tired of the expense of replacement, I decided that there needed to be a way to minimize its' chances of breaking."
InventHelp is attempting to submit the invention to companies for review. If substantial interest is expressed, the company will attempt to negotiate for a sale or royalties for the inventor. For more information, telephone Dept. 10-FED-845 at (800) 851-6030.
Manufacturers interested in reviewing additional inventions and new product ideas can contact InventHelp's marketing partner Intromark by filling out an online request to review new product ideas here.
# # #