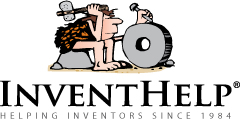 "We have always felt that our site was a useful resource for inventors, but we're proud to announce it's now mobile friendly and has an easy-to-use, streamlined design." - InventHelp President Robert Susa
Pittsburgh, PA (PRWEB) August 07, 2014
InventHelp, a leading inventor service company, is pleased to announce the release of a new website, http://www.inventhelp.com, designed with a new look, easier navigation, and mobile capabilities.
The website, which is more user and mobile-friendly, also highlights the company's partnership with two-time World Heavyweight Champion, George Foreman. The website features an easy way for inventors to request free information, and a news ticker that updates clients and consumers about InventHelp's latest news. Finding a local InventHelp sales office is easy, with a simple zip code search right on the homepage to immediately find the closest InventHelp office.
There is also a section on the new site that showcases InventHelp clients' products and inventions. Additionally, there is a section designed specifically for companies in mind who are seeking new products for license or manufacture. The redesigned website also directs consumers looking to purchase new products to the official InventHelp Store, a website that showcases innovative new products invented by InventHelp clients.
"We have always felt that our site was a useful resource for inventors, but we're proud to announce it's now mobile friendly and has an easy-to-use, streamlined design," said InventHelp President Robert Susa.
In business since 1984, InventHelp is a leading inventor service company, with more than 65 sales offices in the U.S., Canada and abroad. InventHelp also holds INPEX®, America's Largest Invention Trade Show. For more information about InventHelp or to contact an InventHelp® sales office, visit our website here or call toll-free 1-800-INVENTION.