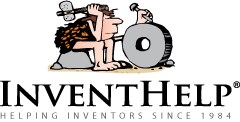 Pittsburgh, PA (PRWEB) November 20, 2013
InventHelp, a leading inventor service company, announces that two of its clients, inventors from Pennsylvania, have designed a tether accessory that attaches to the back of a wheelchair and the footrest. This invention is patented.
"Foot Rest Saver" tether would ensure that footrests remain with the chair, and that they are not placed somewhere else, where they could be lost or stolen. The invention could save a patient from having to raise his or her feet/legs in order to keep them off the floor during transport. Foot Rest Saver could lessen the risk of injury, reduce patient discomfort and minimize liability for the hospital. Easy to put on and take off, Foot Rest Saver offers added peace of mind.
Foot Rest Saver would consist of a tether and carry bag comprised of a durable, washable material that would fasten to the rear of the wheelchair's seat back. On top of the right side of the bag is a stationary loop-slide that would fit over the push handle of the wheelchair. On the top of the left side would be a web belt with a buckle that allows the bag to be attached to wheelchairs of various sizes. One end of the tether would attach to the foot rest; the other end of the plastic-coated cable would attach to the wheelchair frame. According to the inventor, compression sleeves must be used to attach the cable ends. This would prevent the nursing staff from using readily available tools to remove the footrests, which would allow them to be lost again. Foot Rest Saver would be producible in different colors.
InventHelp is attempting to submit the invention to companies for review. If substantial interest is expressed, the company will attempt to negotiate for a sale or royalties for the inventor. For more information, telephone Dept. 10-KIP-709 at (800) 851-6030.
Manufacturers interested in reviewing additional inventions and new product ideas can contact InventHelp's marketing partner Intromark by filling out an online request to review new product ideas here.