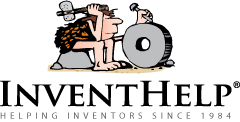 Pittsburgh, PA (PRWEB) July 18, 2014
InventHelp, a leading inventor service company, announces that one of its clients, an inventor from Ohio, has designed an adjustable wrench that combines two wrenches into a single item. This invention is patented.
"Adjustable Channel Wrench" would incorporate the effectiveness of a crescent wrench and a channel wrench into a single tool, enabling users to get the job done with one tool instead of two and freeing space in a toolbox.
The metal wrench would measure 2-to-3 inches tall, 6-to-10 inches long, and 3/8-to-1/2 inch wide. The channel wrench side would feature gripping teeth and an adjustable slider. The handle would have a plastic cover and could be held down with a latch. It would also consist of an adjustable slider so it could slide up and down. The crescent wrench side would feature both an adjustable slider and wheel.
"I invented this tool so that both companies and the public could enjoy it," said the inventor. "The idea initially came to me in a dream two or three years ago."
InventHelp is attempting to submit the invention to companies for review. If substantial interest is expressed, the company will attempt to negotiate for a sale or royalties for the inventor. For more information, telephone Dept. CLC-4575 at (800) 851-6030.
Manufacturers interested in reviewing additional inventions and new product ideas can contact InventHelp's marketing partner Intromark by filling out an online request to review new product ideas here.
# # #