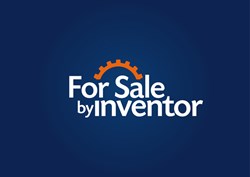 Inventors often fail because they give up too early because of a lack of confidence in their invention when plenty of far worse ideas have succeeded.
Canonsburg, PA (PRWEB) November 13, 2013
ForsaleByInventor.com is introducing their new Facebook Page by creating an invention contest that showcases products that people buy that they wish they could take back. The contest is called "What was I thinking when I bought that!?" and people are encouraged to upload and vote for their favorite story on their new Facebook page.
The invention contest expires on Cyber Monday, December 2 on their newly launched Facebook page. After December 2, the top 10 vote getters will go to the finals where the ultimate winners will be decided on December 16. ForSaleByInventor.com will award the top 3 stories receiving the most votes.
First, Second and Third Place Prizes for the invention contest will be an iPad mini, a $50 Home Depot gift card and a $25 Home Depot gift card respectively. Inventors with the top 3 stories will also be eligible for free services on ForsaleByInventor.com or free invention research services from their sister invention consulting firm Patently Brilliant.
"I bought a beer making kit because I thought it would be fun to make and test different types of beer," explains Neil Montgomery, VP of Sales and Marketing of ForSaleByInventor.com. "Only to realize that it is far easier to just buy it and not waste hours of time on something that was going to take a long time to master so it is still in its original case."
The invention contest is also a reminder for inventors that their invention idea is probably at least as good as some items that they have already purchased. Everybody has something that they wish they would have never bought whether it be a Pet Rock, a pair of Bell Bottom jeans or even a Snuggie.
"Inventors often get cold feet before starting because their friends or family members tell them they are crazy for investing in their invention idea," states Bob Montgomery, co-founder of ForSaleByInventor.com. "Inventors often fail because they give up too early because of a lack of confidence in their invention when plenty of far worse ideas have succeeded."
Everybody that would like to participate in this invention contest should go to the ForSaleByInventor.com Facebook page for details.
About ForSaleByInventor.com
ForSaleByInventor.com is a website and trademark owned and operated by Advertising - Generation, LLC (Ad-Gen). Ad-Gen is part of the Montgomery IP Associates Group and is a full-service, innovative agency that represents exciting new products from small businesses, entrepreneurs, and individual inventors.
Ad-Gen has all of the tools that its clients need to stay ahead and grow in this fast-paced world, including online marketing, advertising, branding, prototyping, public relations, and more. Under the leadership of Neil Montgomery, who is a successful inventor and entrepreneur, Ad-Gen has extensive industry relationships - developed over many years - that allows it to present newly patented or patent-pending products to industry insiders.