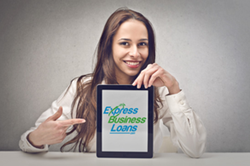 Amityville, New York (PRWEB) December 03, 2014
Retail sales during the busy Black Friday holiday weekend missed analysts forecast with a 5 percent drop in shopper traffic compared to last year according to a report issued by the National Retail Federation this week. The drop has been attributed to retailers offering discounts earlier and growing online sales. The National Retail Federation still expects retail sales to grow this holiday season year over 2013 buoyed by the growing economy and positive consumer outlook.
Main street small businesses are optimistic as well with surveys showing that 47 percent of small businesses are expecting stronger sales this holiday season and 62 percent being optimistic about their local economies.
To meet the increased demand for goods and services that small business owners are facing this holiday ExpressBusinessLoans.com is offering holiday inventory business loans. Armed with this information small business owners are also seeking working capital to prevent any cash flow issues while their inventory is on the shelves. Lower rates and origination fee discounts are available to qualified small businesses through the end of the year due to a new private credit facility.
"We've seen an uptick in applications this quarter especially on the retail side. Small businesses are investing more into building their online presence to compete with big box retailers to increase sales," says Michael Martin,VP of Business Development. "Wholesalers are another sector that have used our working capital programs to negotiate discounts with their suppliers when making large purchases for inventory."
About ExpressBusinessLoans.com
ExpressBusinessLoans.com is an Amityville, NY based leader in the alternative business finance industry, including unsecured business loans and merchant cash advance transactions.ExpressBusinessLoans.com has been featured in Entrepreneur Magazine, The Street, and Mobile Business Computing. The team at ExpressBusinessLoans.com has worked with thousands of small business owners across the United States in securing working capital in amounts from $10,000 to $5,000,0000.