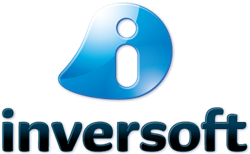 We saw the need to decrease the time spent moderating related content. Complex Objects is that solution. - Sr. Software Developer Seth Musselman.
Denver, CO (PRWEB) October 23, 2013
Inversoft is proud to announce the release of CleanSpeak 2.3. CleanSpeak makes it possible for community managers to easily manage and drive engagement in their online communities with these and other features:

Enhanced filter and moderation workflows.
Streamlined forum submissions.
Flexibly manage and configure CleanSpeak's extensive whitelist and blacklist.
Easier to filter multiple languages at once.
Faster install and configuration on practically any platform.
Chat filtering customization and moderation workflow is vastly improved with added front-end configuration called Filter Rules. Customers have always been able to update their filtering lists in real-time with CleanSpeak. Now, Filter Rules provide control for community managers to modify the behavior of the filter and content moderation when various types of behaviors are detected. These new configuration changes allow real-time updates without the need to change or update the initial integration code.
Forum post moderation is now streamlined by CleanSpeak's Complex Objects feature. Moderating individual pieces of content from forum submissions (Title, Image, Video, Text) is now easier; moderators can evaluate and take action on all content at once. Forum posts are submitted as a single complex object allowing all content to be reviewed, approved or denied individually. Feedback is provided to the user with a single detailed response on each individual piece of content.
"We saw the need to decrease the time spent moderating related content. Complex Objects is that solution." - Sr. Software Developer Seth Musselman.
CleanSpeak's comprehensive new Whitelist Restrictive Chat filtering solution provides "disallowed phrases" built from natural words to prevent abusive or bullying content. Since CleanSpeak understands language, it can filter all conjugations and inflections while providing real-time customization for those tricky variations and trends. This feature enables online properties to provide underage community members a way to engage and share with minimal risk.
Founded in 2008, Inversoft is a Denver-based technology firm focused on profanity filtering and moderation software. The company provides products and expert services to protect brands online from the challenges created by the proliferation of user-generated content (UGC), including the sharing of personally identifiable information, cyber-bullying, predatory behavior, and other online threats.
Inversoft's CleanSpeak technology is an intelligent, real-time filter that blocks inappropriate content from the online property and alerts the company's moderators to offensive content or behavior that may pose a risk to other users or the company's image. Some of the world's most widely recognized brands count on CleanSpeak to protect their online properties.