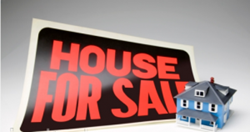 When someone downloads our guide, they can schedule a complimentary strategy sessions to make certain that turnkey investing is the right choice
Richmond, VA (PRWEB) September 11, 2014
Buyers entering the real estate market in hopes of earning money as a property owner can now benefit from a guide launched by the JWB company this year. An investing 101 guide is now available for first-time investors who are considering buying a home for use as a passive income investment at http://www.jwbrealestatecapital.com.
The guide is now the center piece on the JWB website to showcase one of the easiest ways to enter the housing market as an investor. The information that is featured in the guide has been written by company specialists who also train investors through company-lead strategy sessions now available.
"When someone downloads our guide, they can schedule a complimentary strategy sessions to make certain that turnkey investing is the right choice," said a JWB company source.
The 101 real estate guide provides a lot of new information about the state of the real estate industry in 2014. Text and audio content is supplied inside of the guide and is relevant to the rental market in the state of Florida. The guide is one phase of new training content that is scheduled to be released this year.
"Learning how to invest is one of the hardest things for a new investor to understand and our guides are a fast-track system for the turnkey industry," said the source.
The JWB Real Estate Capital company has improved its website this year to help visitors access information easier. The content that can be found on the website now relates to investing and business information to help the average investor find useful content when building a real estate portfolio.
About JWBRealEstateCapital.com
The JWBRealEstateCapital.com company has improved its training opportunities for new investment clients this year through its consistent building of wealth through real estate. The company has built or acquired more than 300 homes in the past eight years that are supplying monthly cash flow to clients. The JWBRealEstateCapital.com company revised its website this year to include training sessions with top company specialists.