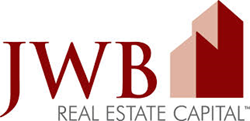 Some people avoid the real estate market because of the perceived high costs involved with purchasing and managing a property
San Jose, CA (PRWEB) July 01, 2014
The success helping investing clients create profitable housing industry portfolios has helped the JWB Real Estate Capital company to design an entry-level investment program for beginner investors this year. An investing 101 for real estate program is entirely accessible at http://www.jwbrealestatecapital.com.
The Florida rental industry market has changed over the past five years and some markets are now producing more income than others. The JWB company has acquired or built hundreds of homes that are continuously producing monthly revenue returns for clients nationwide. The new beginner program will offer a pathway to success for new investment clients.
"Some people avoid the real estate market because of the perceived high costs involved with purchasing and managing a property," a JWB Real Estate Capital rep said.
The open program for investors now created by JWB introduces the concept of turnkey investing to beginners. Because consistent cash flow is an issue with most rental property owners, the 101 program promotes the tenant-in-place system that is part of all JWB solutions for investment properties for sale.
"Our revenue model provides income to investors from day one due to our unique platform of assigning each property with a tenant prior to a sale to investors," said the rep.
The JWB Real Estate Capital website provides entry to the 101 investing program now supplied. A quick video now posted on the front page of the website presents the company strategies and unlocked training content is subsequently available to download once an e-mail address has been supplied.
About JWBRealEstateCapital.com
The JWBRealEstateCapital.com company has launched several programs for real estate investing over the past four years in North America that are now used daily by hundreds of investing clients. The JWBRealEstateCapital.com company has offices in Jacksonville, Florida and staffs a full-service call center for helping clients with turnkey rental property information requests or other issues for current property owners. Training programs this company supplies can be accessed virtually online.