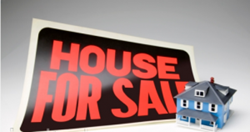 Aside from selling investment property in Florida, our team provides complete training to each investor to make certain that long-term income can be generated
San Diego, CA (PRWEB) July 02, 2014
Learning investment market in the real estate industry can be difficult for some investors without a good training resource. The jwbrealestatecapital.com is now including an investing for beginners video to introduce its turnkey property approach online.
The nature of the video is designed to provide a quick start way to learn the investment property practices of the JWB company. Beginners in the housing market can have a number of questions and concerns before making a purchase of an available home. The video series will help provide a solid foundation for investors.
"Aside from selling investment property in Florida, our team provides complete training to each investor to make certain that long-term income can be generated," said a JWB Real Estate Capital source.
There are now several different training options for American or foreign investors who are are interested in the JWB approach to property investing. Because company focus is on Jacksonville as a main market, all of the content and training is centered around this populated Florida city.
"The programs that we've launched to provide an investing platform for men and women are easy to learn and simple to implement as a passive income stream," said the source.
The JWB Real Estate Capital company has also positioned accessible content from its download section on the website. An audio and textual content package can be downloaded when interested investors supply an email address to gain entry to the content now available.
About JWBRealEstateCapital.com
The JWBRealEstateCapital.com company helps to train new investors entering the housing industry before buying into the company platform of turnkey homes in the U.S. The company features trained specialists who guide all investors into selecting the right investment program. The JWBRealEstateCapital.com company successfully manages hundreds of investment homes to build capital for clients in all parts of the world. A resourceful website has been launched as part of new marketing strategies.