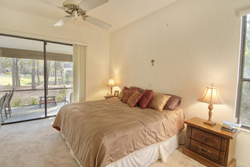 Just getting started is hard for some investors and our programs offer a fast track way to learn about how to invest wisely to minimize risks
Atlanta, GA (PRWEB) December 27, 2014
American men and women who are exploring the opportunities in the real estate market can now benefit from an easier path to rental home ownership in the U.S. thanks to the JWB company. A new investing for beginners series has been added to the company website at http://www.jwbrealestatecapital.com.
This brand new series includes helpful information that adults can use to decide whether to invest in 2015 in the housing market. The JWB company has improved on the success of its turnkey programs over the past several years and has updated its investment programs for new clients.
"Just getting started is hard for some investors and our programs offer a fast track way to learn about how to invest wisely to minimize risks," said a JWB Real Estate Capital rep.
The beginner program now includes free access to streaming video content and original content that is accessible in PDF formats online. A direct download of the most recent training information can be initiated by visitors of the JWB Group website this year. No personal information needs to be submitted to access this content.
"We educate hundreds of new investors each who of which many become our clients in the real estate industry," said the rep.
Investments made through the JWB company are now earning clients returns of up to 12 percent or more. The recently introduced expansion of the company construction efforts has now created more interest in the company model of passive real estate investing.
About JWBRealEstateCapital.com
The JWBRealEstateCapital.com company offers ways to invest easily in the real estate market to help adults find new sources of passive income. The company has now added the construction of new properties to increase its current homes network to over 300. The JWBRealEstateCapital.com company website is now complete with streaming videos and other investor related content to provide a more impactful resource center for investors on the web.