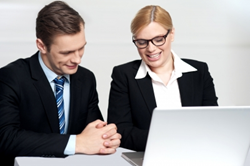 The investment solutions that are offered through our company have been developed in-house and are meant to help people at any stage of property investing
Jacksonville, FL (PRWEB) March 26, 2014
Property investing is one way that some U.S. investors are using to build larger portfolios without the same risk levels found in the stock market. The JWB Real Estate Capital company has now updated its investing in real estate programs for new investors at http://jwbrealestatecapital.com.
Easier access to program information is now provided when using the modified JWB website this year. The beginner programs that are offered are designed to help new investors move quickly into the housing market to take advantage of new resources created.
The company owned properties that are part of the investing programs are helping to simplify real estate investments.
"The investment solutions that are offered through our company have been developed in-house and are meant to help people at any stage of property investing," said one JWBRealEstateCapital.com company source.
New homes have been built in several key areas in the state of Florida by the JWB company over the past 24 months. Aside from acquisitions of older homes, this new home development is expanding the rental home community that is now prominent in North Florida. These homes are part of the investment packages that are now modified.
"Investors who are ready to purchase an investment home can benefit from the updated content that is available from our programs now featured on our website," said the source.
The JWB Real Estate Capital company is now positioned to supply faster support to investors who are interested in company programs. New investing team members have been added this year to help provide online support through a new digitized portal.
About JWBRealEstateCapital.com
The JWBRealEstateCapital.com company is continuing its real estate package offerings this year by updating its investing programs for individuals in North America. This company has changed the content on its website to supply easier access to real estate information. The JWBRealEstateCapital.com company has installed new contact methods for investors to use while obtaining information or direct answers to property investing questions on the Internet. The JWB group of companies has been featured inside top newspapers and television sources for its continued efforts in the housing industry.