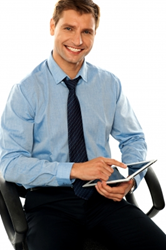 We help investment clients to invest in the housing market without the usual risks that can be a blockade to investors when investment properties are considered
San Diego, CA (PRWEB) January 13, 2015
The opportunities that the Internet has created for investors in the U.S. has helped to make entry easy into some investing markets. The JWB Real Estate Capital company has now opened its web method of investing in real estate this year. New company programs are accessible nationwide and available virtually to investment clients.
A new team of support experts now answer calls through the JWB phone system at (904) 677-6777 to provide information that is not included on the web for the company investment programs. A virtual contact form is also available to use that exists on the homepage and can be used with mobile devices.
"We help investment clients to invest in the housing market without the usual risks that can be a blockade to investors when investment properties are considered," said one JWB Group rep.
The web appointment form at http://www.jwbrealestatecapital.com/schedule-appointment has been established to provide a quick question and answer session for adult investors who plan to purchase rental homes who live outside of the state of Florida. The new web staff at the JWB company is now in place to handle all Internet requests.
"We've setup Internet and offline systems to provide information to investors who want to learn to use rental homes as a main passive income source this year," said the rep.
The JWB company website is also featuring its mobile section that can help users of iOS and Android devices obtain the company investment guides available. All users who arrive at the company homepage this year using a mobile device are automatically directed to the new area to begin downloading available content.
About JWBRealEstateCapital.com
The JWBRealEstateCapital.com company is now setup to help investors invest in the Florida real estate market through its virtual programs. The company has a new team that manages every aspect of property ownership. The JWBRealEstateCapital.com company puts forth effort each year to train new investors to purchase in growing markets and continues to build higher returns on investment for hundreds of housing industry investors.