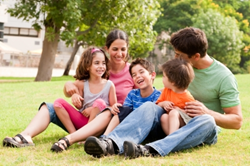 We launched our series of investment videos in 2015 to provide an accessible source of information for adults who are ready to invest although who are unsure about how to get started
Midland, TX (PRWEB) January 20, 2015
Adults who have money inside of a retirement account could be using these funds to purchase real estate, according to the JWB Group. New platforms are in place to make investing money in real estate easier with IRAs this year and the programs are explained in detail at http://www.jwbrealestatecapital.com/financing-rental-properties-with-an-ira online.
While there are some regulations to abide by when purchasing investment homes with an IRA or 401K, the JWB company has put together team of experts who now walk investors through the investing process. The video now available describes the income earning method as well as easy ways to turn retirement funds into the financing needed to purchase passive real estate.
"We launched our series of investment videos in 2015 to provide an accessible source of information for adults who are ready to invest although who are unsure about how to get started," said a JWB source.
New partners are now part of the team of agencies that are used by the JWB company to help investment clients achieve the dream of owning a first or second rental property. Private lenders are now available to help secure non-recourse loans for all 401K or IRA purchases of available homes for sale.
"The easiest path to owning a home used for rental purposes is an IRA or other qualified account due to the tax-free savings these accounts provide," said the source.
Investors who navigate the JWBRealEstateCapital.com homepage this year will now gain easier entry to the new mobile division that was announced earlier this month at http://jwbrealestatecapital.com/m. Any user of a tablet PC or smartphone in the U.S. or Canada can access available videos and guides meant for mobile viewing this year.
About JWB Real Estate Capital
The JWB Real Estate Capital company provides investment options for men and women across the country who have a strong desire to own rental real state. The company has improved its entry-level strategies for investment clients in 2015. The JWB Real Estate Capital company provides a peace of mind to investment clients through its monthly revenue building efforts and is now adding more profitable rental properties this year.