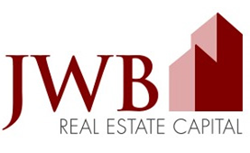 The housing market is one of the stable investments that a person can enter to increase personal wealth and our simplified approach is one of the most affordable
Miami, FL (PRWEB) July 09, 2014
The expense of buying into the real estate market can be a blockade for the average investor who has limited funds to spend on homeownership. The http://jwbrealestatecapital.com company has simplified investing money in the real estate market through its national turnkey program this year.
A new level of training is supplied to interested men and women who are currently considering a long-term ownership of a rental home in an expanding market. The JWB homes for sale are located in the state of Florida and are designed to create a steady monthly cash flow due to the uniqueness of the investing platform.
"The housing market is one of the stable investments that a person can enter to increase personal wealth and our simplified approach is one of the most affordable," a JWB Real Estate Group rep said.
The procedures for home purchases that are conducted by the JWB company have helped to position rental homes that would normally be unavailable to beginning investing clients. Through construction and wholesale acquisitions, properties setup for use as passive income streams can now be purchased.
"Every home that we sell has been renovated inside and out although does include a paying tenant to establish an extended lease agreement for continuous cash flow," the rep included.
The JWB Real Estate Capital approach to building streams of income for average investors has helped promote the company nationwide through various outlets. Recent press from the Wall Street Journal and Business Insider have contributed to faster client growth for the current year.
About JWBRealEstateCapital.com
The JWBRealEstateCapital.com company supplies investing tools and strategies that can be used to purchase property in the state of Florida for use as a residual rental property. The company has launched beginner and advanced training to educate investors on the Internet. The JWBRealEstateCapital.com company uses an entire team of experts who train, develop and educate clients who purchased rental homes through the turnkey portfolio advertised nationwide.