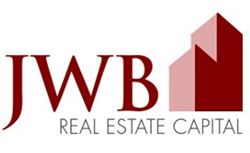 Men and women now have a variety of methods that can be used to purchase a rental home that will be used as a personal income stream in 2015
Atlanta, GA (PRWEB) January 26, 2015
Average Americans who are planning to make investments in the New Year can now benefit from new opportunities that are exposed by the JWB Group online. New investment opportunities in real estate are now being provided through video content published at http://www.jwbrealestatecapital.com/financing-rental-properties-with-an-ira.
The option of a managed investment home is presented in the new video posted to expose investors to the concept of turnkey real estate programs. The second half of the new opportunities that are presented includes ways that a home can be financing without requiring bank or lender financing.
"Men and women now have a variety of methods that can be used to purchase a rental home that will be used as a personal income stream in 2015," said one JWB Group source.
The real estate for sale that is being marketed at the JWB Group this year includes two types of properties. The first type is known as a renovated home that includes all new appliances and amenities to make these homes move-in ready for renters. The second type is a new construction home that was built only for sale to investors.
"Our team of experts has created alternative pathways in the housing industry to grow income for our investment clients, and our programs have been increased to include national clients," said the source.
The JWB Group is focusing on providing 401K and Roth IRA investment solutions for adults through the New Year. Ways to prevent paying tax on the sale of a rental home are now discussed in the additional investing content now posted at http://www.jwbrealestatecapital.com/what-is-a-1031-exchange.
About JWBRealEstateCapital.com
The JWBRealEstateCapital.com company created one of the first national investor programs for turnkey homes in the U.S. in 2005. The company has since expanded into 13 countries by supplying fully managed rental houses to clients. The JWBRealEstateCapital.com company is friendly to beginners in the investment industry and has created its website for use as a first stop for adults who want to invest in the housing industry.