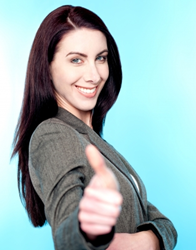 We opened up a new route for investors to earn more wealth through personal investing with a retirement account this year and now detail this approach online
Atlanta, GA (PRWEB) January 24, 2015
Adults who have one or more qualified retirement accounts in the U.S. could be using these in new ways to build a larger wealth portfolio. The JWB company is now detailing investment strategies for IRA accounts this year through its new guide and video posted at http://www.jwbrealestatecapital.com/financing-rental-properties-with-an-ira.
The new strategies include overviews of how a qualified account could be used to own rental real estate tax-free. Because the account holder does not personally own a rental, the IRA is listed as the owner and all income built can grow tax-free, until distributions are made during the allowed withdrawal period.
"We opened up a new route for investors to earn more wealth through personal investing with a retirement account this year, and now detail this approach online," said one JWB Real Estate Capital source.
While owning a property used for rental purposes with an IRA is one approach, the JWB company has introduced additional platforms for income building for investors in the New Year. A new source of managed investments can be reviewed when visiting the company portal for investment clients and access through mobile devices is encouraged.
"Our portal is now mobile-friendly and can be used as one destination to learn how to invest in different markets this year in the U.S.," said the source.
The JWB Group has been successfully adding clients to its network for more than 10 years. The company is now managing income investments for clients in over 13 countries and plans to expand again in 2015. The company account staff at (904) 677-6777 can still be reached by phone daily to discuss all available programs for adults.
About JWBRealEstateCapital.com
The JWBRealEstateCapital.com company supplies its clients with the tools and strategies that are required to earn regular sources of passive income in the housing market. The company now promotes company created videos and helpful guides for access on the web. The JWBRealEstateCapital.com company has an experienced team who offers daily support by phone and e-mail to national investing clients.