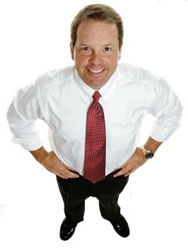 I learned more in this past weekend than I ever have in a three day period from any other trainer
Atlanta, GA (PRWEB) September 03, 2014
Investing in real estate can be a very lucrative business; however, many real estate entrepreneurs don't know where to begin. Real estate veteran Cameron Dunlap was in the same shoes as many entrepreneurs 20+ years ago when he decided to become a real estate investor. After many years in the business Cameron decided to take what he has learned and teach new investors the real estate business. Investors can get all the training they need at Cameron Dunlap's Vacant House & Foreclosure Summit.
Nick Graff, who has been in real estate in the past and looking to start his business over, attended the Vacant House & Foreclosure Summit in Chicago, IL. He was very pleased with all the training that was provided. Nick stated, "I learned more in this past weekend than I ever have in a three day period from any other trainer." Watch Nick's full testimonial here.
Cameron Dunlap's next Vacant House & Foreclosure Summit is a live 3 day training seminar which will be held on September 26th-28th in Atlanta, GA. Investors will spend 3 days with Cameron and his team of experts going step-by-step through the process of becoming a successful real estate investor. Investors will get all the training needed to start cashing in on the massive amount of opportunities in the current real estate market.
This 3 day event is loaded with content and will teach investors what is working now in the world of real estate. Investors will get the opportunity to take their real estate business to the next level, with this no B.S. reality based training.
Here is a little of what investors will experience at the event; Cameron will discuss in depth about the personal funding he can provide for real estate deals. He has invited a local closing agent to discuss the real estate market nationwide as well. Cameron will teach Investors how to deal with banks in today's market and teach investors how to understand the numbers behind every real estate deal. With this training, more investors will leave this event ready to hit the ground running.
Real estate entrepreneurs can get all the training need to start investing in real estate at Cameron Dunlap's Vacant House & Foreclosure Summit being held in Atlanta, GA on September 26th-28th. This life and business changing event is filling fast, and registration will be closing soon.
Investors looking to learn more about Cameron Dunlap's Vacant House & Foreclosure Summit or to reserve their spot today can go to http://www.timewithcam.com.