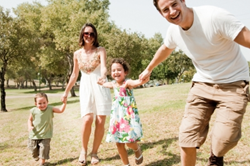 Rental real estate can be a lucrative way to earn increased returns each year and there are now tax advantages of this ownership
Miami, FL (PRWEB) January 30, 2015
Creating opportunities for beginners investors in the U.S. is one approach taken by the JWB company in Florida over the past couple of years. The new investment advisor program in place for real estate investors is now helping to showcase tax-free strategies for 2015 explored at http://www.jwbrealestatecapital.com/what-is-a-1031-exchange.
The different routes of earning income that some investors take annually usually come with a range of different taxes that are payable. The JWB company is now promoting new tax advantages that are available to any person who meets the minimum criteria for investments in the housing industry in the New Year.
"Rental real estate can be a lucrative way to earn increased returns each year and there are now tax advantages of this ownership," said one JWB Real Estate Capital source.
The advising that now takes place is handled direct by JWB company account managers. Interested adults who review the posted content on the company homepage can make direct contact at (904) 677-6777 to receive more information about solutions available. While eliminating tax on a rental sale or transfer is possible, specific types of financing must be used.
"We're helping investors, especially beginners, to explore legal ways to eliminate or reduce taxation normally payable on an investment property," said the source.
The JWB company has gained interest nationally due to its turnkey program for investors now in place in Florida this year. To keep up with industry news and topics of interest to adults, a fresh content section has been developed for access on the web at http://jwbrealestatecapital.com/blog.
About JWBRealEstateCapital.com
The JWBRealEstateCapital.com company locates new routes of income for housing industry investors each year. The company has built its national reputation for buying homes to use as rentals. The JWBRealEstateCapital.com company has taken advantage of mobile content in 2015 to supply a brand new range of video and textual information that is now shared on all major platforms by investors.