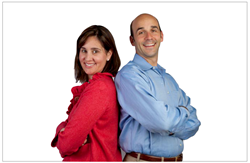 The three practices subscribers will learn about are asset allocation, diversification and rebalancing.
San Francisco, CA (PRWEB) July 25, 2014
According to Craig Slayen, San Francisco Financial planner, Winship Wealth Partners' investment advice includes information on the three principles and three practices that every investor should implement to achieve higher returns in all market cycles. Slayen believes these six practices and principles are proven tools for success in the world of investing.
"The three practices subscribers will learn about are asset allocation, diversification and rebalancing," Slayen says. "The three principles include patience, discipline and having faith in the future. At Winship Wealth Partners, we have found that all six of these things are essential to building a successful investment portfolio -- and our certified investment advisors strive to help clients reach their full potential as investors and build the best portfolio they can."
San Francisco investment advisor subscribers will receive these six lessons over a two-week period, and the lessons will guide them on why these concepts are so important to an investor's success in the long run.
Slayen, a San Francisco financial advisor, says he hopes that clients and subscribers will use this investment advice to their advantage, especially since the advice being given will always be useful to investors, whether they read the tips today, or 50 years from now.
"We are very excited to have this project ready for our clients and followers on the web. There is so much 'noise' in the marketplace -- and this series will provide investors with prudent advice that is what we call evergreen," Slayen says. "If you implemented it 20 years ago, you would have had great returns in your portfolio -- and if you implement it 20 years from now, the advice will still be relevant. These are timeless principles and practices."
Winship Wealth Partners aims to give its clientele the best financial advice and guidance available, no matter their financial situation. For more information on Winship Wealth Partners, or to download the white paper for free, visit http://winshipwealth.com/.