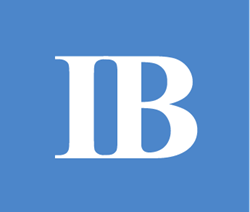 (PRWEB) March 16, 2017
InvestmentBank.com, a leader in digital investment banking, is pleased to announce the release of a detailed analysis of investment banking fee structures for middle-market M&A deals. "Because we are frequently asked to post details on various investment banking fee structures, we thought it would be wise to provide a more detailed analysis of the who, what, when, where and why for fees charged for mergers and acquisitions," says Nate Nead, Principal of InvestmentBank.com and Deal Capital Partners, LLC.
There are good reasons most dealmakers typically refuse to list their fees. However, most often the lack of transparency is not because investment bankers want to be cagey, but is more about deal specifics and deal fit. "Because there are no two deals that are quite the same, there remains wide variations on what most investment bankers will charge for their services," says Nead. "In addition, investment bankers may also wish to be flexible on how they structure the specifics of an Investment Banking Agreement," he says. "There are likely qualitative and quantitative reasons to avoid directly listing fees." In many cases, investment bankers want some room to negotiate on how deals are structured. In many cases, such structure can be based on both cash and non-cash compensation relative to a particular deal.
When determining what to pay an investment banker advising on a merger or acquisition, it is important to understand and structure the deal in such a way that both parties are aligned in both goals and incentives. "We found that in many cases, dealmakers were structuring fees in a way that did not incentivize them for maximize the value of the transaction for the company seller," Nead says. In such cases, the seller was often charged a traditional Double Lehman formula for fees--which involves charging more for the first dollar rather than increasing the amount charged for marginal and incremental value earned. While Double Lehman has been a mainstay for many investment bankers, competition and good sense on fees has created a host of varied structures, many of which work better for deals under the $100M Enterprise Value mark.
Because 2017 appears to remain a seller's market, the fees charged by many investment bankers continue to be aligned with the marginal aligned approach. Meaning, for every incremental dollar an investment banker brings above the expected fair market value on a deal he or she is compensated more for the excess value. The seller's market has been helpful for M&A advisors that have been running full sell-side M&A auctions on successful companies as both financial and strategic buyers remain hungry for deals.
"We continue to see a great deal of dry powder looking for quality opportunities for growth across the middle market. While deal fees are likely to remain a topic of interest for both clients and investment bankers alike, our biggest hope that company sellers will maintain and understand the nuances of investment banking fees and have their expectations in check when they attempt to take their company to market," Nead says.
About Deal Capital Partners, LLC
Deal Capital Partners is an M&A advisory firm specializing in assisting middle market company owners in transition and transaction strategies. The company focuses on companies with Enterprise Values less than $100M in real estate & development, software & technology, healthcare & biotech and business services. The firm's main focus is maximizing value for long standing shareholders and investors. For more information, please visit http://investmentbank.com/fees/