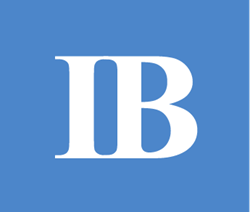 (PRWEB) April 15, 2017
InvestmentBank.com, a middle-market M&A advisory firm, celebrates its second year of successful managing a host of flex interns from top universities across the United States. Since the start in 2015, the program has had over 1,000 applicants and 34 admitted to the program. The extraordinary internship allows college students from top college programs the opportunity to gain real M&A and investment banking experience while pursuing their college coursework.
About The Program
InvestmentBank.com's Flex Internship is a remote internship opportunity where interns work with investment banking professionals at InvestmentBank.com by phone, email, video conference and occasionally face-to-face. Together the full-time investment banking professionals and the interns work on projects that relate to real deals. The focus of the internship is to provide students real-life experience so that they can 1) build your resume and 2) be further prepared for full-time employment either at InvestmentBank.com or a similar company/role in the market. The experience for each intern might differ. "We will focus on the areas of interest for each intern and provide a tailored internship. Of course, we must work within their capabilities and existing client work. There are times where we cannot align interest with projects but we do try hard to match the two when possible. By doing so we've seen that interns heavily engage in the investment banking experience which allows for an optimal learning environment," says Bernard Ignacio, HR Director at InvestmentBank.com.
The internship is very flexible on the time requirement. Students help set their schedules and are expected to clearly communicate any conflicts. Each applicant will be asked to provide their availability in advance so that the deal team can schedule tasks that will fit with their schedule. Typically, an intern is expected to participate 2-3 hour per day (averaged over a week). "Anything less doesn't provide much of an actual experience or education," Bernard added. The length of the internship usually corresponds with a college semester however it is also flexible. "Because deal flow is constantly coming in, we are able to start interns at any time. The key is communication and proper planning. We've had some interns opt to continue the program over multiple semesters," Bernard adds.
Students are assigned to different deal teams and then given a project. Buy-Side projects could include: outbound survey, client & industry research, target list creation, and many other related buy-side processes. Sell-side projects include similar assignments but targeted towards the sell-side process. In addition, students are invited to participate in corporate initiatives and corporate strategy projects for InvestmentBank.com.
The application process is very competitive. Applicants come from top programs including: Harvard, Yale, Stanford, University of Michigan, University of Texas, UCLA and many others. "While it is important to come from a top program we keep our focus on the individual. Some of our strongest applicants come from college programs that are not nationally recognized. We prioritize talent and fit over pedigree," says Bernard. Applicants are given an interview project that helps the InvestmentBank.com team assess skills and fit.
Reviews From Internship Alumni
"The internship program I participated in was an ideal opportunity with my academic and athletic schedule. I was able to work on very intriguing and meaningful projects while maintaining my other pursuits. The projects that were given to us were tailored to our strengths and we were given free reign over our projects. The feedback provided was direct, clear, and constructive and helped me understand my individual role. Much of our work would be presented in front of clients which made the internship very worthwhile." – Josh, Brigham Young University
"There is a lot of opportunity to add value because the internship gives me the flexibility to develop and pitch my own ideas." – Maddy, Arizona State University
About Deal Capital Partners, LLC
Deal Capital Partners, LLC is a middle-market M&A advisory firm offering various investment banking services to customers across the United States. The firm is comprised of experienced transaction consultants and entrepreneurs with a keen eye on maximizing client outcomes from start to finish.