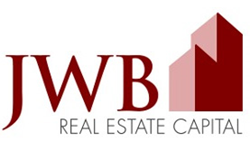 Earning money in the real estate industry does provide an alternative to ups and downs in the stock market and our programs make it simple for almost anyone to invest easily
Houston, TX (PRWEB) January 06, 2015
Investing money in the new year is a common practice for adults who are putting together investment portfolios to build passive wealth. The JWB company has now released its 2015 investment guide for passive investors that can be accessed on the homepage at http://www.jwbrealestatecapital.com.
This guide is available to review to introduce the new platforms for wealth building that exist in the real estate industry for adults in all U.S. states. The JWB Group has added additional ways that average people can buy homes for sale using funds other than cash or financing inside of its brand new guide.
"Earning money in the real estate industry does provide an alternative to ups and downs in the stock market and our programs make it simple for almost anyone to invest easily," said one JWB Group rep.
The passive investment guide that is now free of charge to download this year through the JWB website overviews the strategies that are now being used to earn income in real estate without the risks found through merely flipping houses. The turnkey homes option is explained in detail in the guide to interested adults who review the information.
"Anyone with an interest in the housing market can download our information or make a request to speak with our housing staff by calling our national phone number," said the rep.
The JWB Real Estate Capital Group has emerged as a national leader in the sale and management of investment properties over the past several years. To help maintain company growth, construction of additional properties is now underway to build a stronger financial future for company clients in 2015 and beyond.
About JWBRealEstateCapital.com
The JWBRealEstateCapital.com company offers one of the best returns on investment available in the housing industry through its national programs in the U.S. The company has developed new strategies to earn income for national investment clients. The JWBRealEstateCapital.com company offers free of charge access to its content to aid rental home investors with tips and tricks to use while investing.