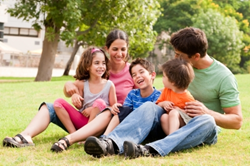 We're one of the few investment capital companies that owns a private network of rental properties that are being rented in top income earning neighborhoods
Tampa, FL (PRWEB) December 28, 2014
The Florida market has rebounded in a positive way in the real estate industry and one investment company is creating new wealth building programs. The JWB Group is now including investment homes in Florida for sale that include paying tenants to make it simpler for national investors to profit at http://jwbrealestatecapital.com.
The houses that are offered inside of the JWB network are part of 300 properties that are professionally managed for investors. The new turnkey houses that are available in Florida have been built, acquired or renovated for investment clients to earn more passive investment income without the traditional risk levels.
"We're one of the few investment capital companies that owns a private network of rental properties that are being rented in top income earning neighborhoods," said one JWB Group rep.
The Florida investment homes that are now for sale include single family homes that are professionally managed. Investors who buy turnkey homes in 2015 will receive property management services as part of the service agreement. These services include rent collection, tenant agreements and maintenance management.
"Our programs include management solutions and a personal account manager who works to build more rental income for every investment client," said the rep.
The JWBRealEstateCapital.com web portal has been updated to feature PDF guides that are written for new investors. A direct download can be achieved for the new guides when visiting any page on the company website. This guide explains all of the 2015 real estate investment options now being offered.
About JWB Real Estate Capital
The JWB Real Estate Capital company provides investing packages in the housing industry to men and women in more than 20 countries. The company has pioneered the turnkey rental approach and has built a powerful network of more than 300 properties. The JWB Real Estate Capital company has added new members to its team this year to offer additional investing services to adults building passive income streams.