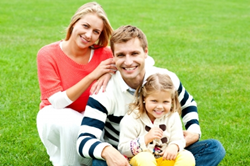 We invest in the FL market and will continue this practice due to the larger income that is received from monthly rent collections
Tampa, FL (PRWEB) January 06, 2015
The Florida real estate market is one area of the country recently profiled nationally due to growth in the rental sector, according to housing industry news. The JWB company is now including tenants under an extended contract for all investment homes for sale in Florida in 2015 at jwbrealestatecapital.com.
The brand new tenant agreements are extended from the standard term of one year in North Florida where the majority of the homes available are for sale. This longer term will help provide more investment income for new purchasers or existing owners of JWB Group properties through the year.
"We invest in the FL market and will continue this practice due to the larger income that is received from monthly rent collections," said one JWB Group source.
The JWB company was profiled in 2013 and in 2014 in top business industry magazines and newspapers for its inclusion of build-to-rent homes around Jacksonville. Instead of relying on an existing inventory of renovated properties, the JWB company has expanded into building homes erected strictly for use as rentals for national clients.
"We're providing investment clients with many options to enter the housing industry in low risk way and currently manage well over 300 rentals in Florida," said the source.
Users of smartphones and tablet PCs now have a dedicated section to visit on the JWB Group website this year. A special area located at http://jwbrealestatecapital.com/m exists to provide mobile accessible real estate investing content that can be downloaded or viewed directly from iOS and Android devices.
About JWB Real Estate Capital
The JWB Real Estate Capital company has added new investor solutions for this year to help adults invest on a national level in the housing industry. The company now specializes in alternative ways to purchase rental homes for sale. The JWB Real Estate Capital company website now includes accessible guides, streaming videos and additional company supplied content that investors can easily access on the web.