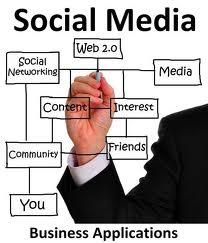 We're now relying on a direct path to offer an investment property to men and women who want to capitalize on rental earnings
Sacramento, CA (PRWEB) February 04, 2015
The use of investment property to grow funds that will be available for retirement is now a common strategy in the U.S. The JWB Group, an investment management company, has created its new pathway to homeownership program for real estate investors. A simple guide that explains this program is now showcased at http://www.jwbrealestatecapital.com/guide-to-buying-affordable-rental-property.
A list of homes that are now for sale are included for review on the JWB website as well as how to reduce expenses at the time of purchase. To explain the investor program in detail, a simple guide written for a beginner is optionally available as a direct download to any computer or smartphone.
"We're now relying on a direct path to offer an investment property to men and women who want to capitalize on rental earnings," said one JWBRealEstateCapital.com rep.
The JWB company has initiated two platforms that can help the average person purchase rental real estate for an affordable price in 2015. The first platform involves a brand new home built only for use as an investment. The second platform involves a turnkey home that has been upgraded and is marketed with a lower price point.
"We've virtually eliminated the extra work someone would be required to make to successfully buy, renovate and rent an investment property," said the rep.
The JWB Group has officially opened a mobile area on its homepage for instant access. This area now describes the rental division and turnkey division that can be of interest to investors who access http://jwbrealestatecapital.com/m for the remainder of the year.
About JWB Real Estate Capital
The JWB Real Estate Capital company has helped to launch the careers of hundreds of investors in the housing market since the year 2006. The company has grown annually due to its direct investment programs. The JWB Real Estate Capital company specializes in new construction houses and renovated homes to provide a managed platform for adult investors in more than 13 countries.