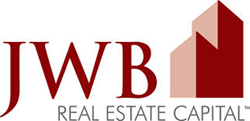 Adults who have money to invest in the housing market often seek low risk solutions and our company is focused on wealth building for clients
Seattle, WA (PRWEB) December 23, 2014
Adults in the middle-income salary bracket of $40,000 to $60,000 can now benefit from new investing solutions explained at the JWB Group website. New investment opportunities for middle-income adults in 2015 are now discussed in the new web video at http://www.jwbrealestatecapital.com/best-rental-property-deals-in-2015.
The investments now discussed in the video series include locating real estate in higher income neighborhoods. Because many investors find low priced properties in economically challenged neighborhoods, the profit potential can be lower due to buying in the wrong area. The JWB group is now showcasing its new investments to viewers of its web videos this year.
"Adults who have money to invest in the housing market often seek low risk solutions and our company is focused on wealth building for clients," said one JWB Real Estate Capital source.
The new opportunities to invest in the housing market that are discussed in the 2015 video series now available revolve around the turnkey rental industry. The current JWB inventory of homes now includes company manufactured homes to help reduce the purchase price of investment property for sale next year.
"The solutions that we're providing to average adults with middle-income salaries can maximize annual profits between 6 and 12 percent," said the source.
The JWB Real Estate Capital company website now showcases the different investing guides that are offered as a free download to investors. Every page that is now posted on the company portal gives access to the cash managed properties guide that is available in PDF format online.
About JWBRealEstateCapital.com
The JWBRealEstateCapital.com company supports sales of rental homes through its network in the United States. The company adds to the housing options for investing clients each month of the year. The JWBRealEstateCapital.com company has changed access levels to the content that appears on the homepage portion of the website to give access to beginner investors who have a strong interest in buying investment property for sale nationally.