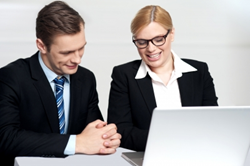 Building a better retirement income can happen in real estate through different programs that we're offering to adults this year
Malibu, CA (PRWEB) September 11, 2014
Men and women who are near the retirement age in the U.S. can often seek out different sources of income to build a better income portfolio. The Coastal Investment Pros company is now including investment options for retirees in its real estate programs at http://coastalinvestmentpros.com.
Adults who are nearing the retirement age can benefit from the programs that are now in place to help build passive income through the Coastal Investment Pros company. A guide is available to download on the homepage that explains the new options that are offered to adults in the U.S. and other countries.
"Building a better retirement income can happen in real estate through different programs that we're offering to adults this year," said one Coastal Investment Pros source.
The new guidebook that is offered as a free download provides the introduction that most investors will appreciate for the turnkey market. The fears that some men and women have about losing retirement income through poor investments are highlighted in the information. The entire CIP company platform is explained in the content.
"There is more than one way that our company helps investors to build a cash flowing income and we're constantly evolving our business model," the source included.
The Coastal Investment Pros company is expected to update its guide throughout the year as new data is researched. A new content section of the company website now includes a blog at http://coastalinvestmentpros.com/blog to help men and women learn more about the turnkey investment property platform that is offered this year.
About CoastalInvestmentPros.com
The CoastalInvestmentPros.com company supplies the public with a good source of investing information to help average people build a cash flowing portfolio. The company is one of the agencies that provides accessible investing programs in the housing industry. The CoastalInvestmentPros.com company has as team of professionals who work each day of the week to educate and train new clients about the passive investment income streams now offered.