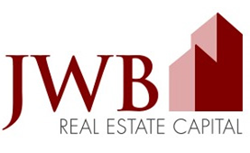 The owner of a property could qualify to complete a short sale on an investment home if all guidelines are followed
San Francisco, CA (PRWEB) February 24, 2015
Foreclosure is one threat that some homeowners face when payments to a mortgage company become overdue. Investors who own rental properties could also experience issues when homes are financed in the U.S. The JWB Group has published its investment property short sale guide to provide foreclosure prevention options to property owners at http://www.jwbrealestatecapital.com/can-you-short-sale-an-investment-property.
While the legal process can differ in many states regarding overdue mortgages, a property owner who is behind on payments can still explore viable options to prevent a lender from foreclosing on a home. The JWB company is presenting its new information direct to rental home owners who are in the process of searching for alternatives like short sales.
"The owner of a property could qualify to complete a short sale on an investment home if all guidelines are followed," said a JWB Real Estate Capital source.
Because there can be tax implications when a rental property is foreclosed upon, a property owner could be affected financially after a lender obtains the deed. Information about essential IRS forms is provided by the JWB company as well as information about IRA financing to avoid using recourse loan types.
"We opened a program earlier this year that helps investors use stored funds in an IRA or 401K to purchase homes to avoid the issues with foreclosures or short sales that can be common," said the source.
Investors who seek out ways to lower the purchase price of a investment home can now access the page at http://www.jwbrealestatecapital.com/how-to-save-money-to-buy-a-rental on the JWB website. This page includes money saving tips to lower the price of a rental investment in the U.S.
About JWBRealEstateCapital.com
The JWBRealEstateCapital.com company manages investments for more than 300 clients in the U.S. and in other parts of the world. The company derives its income from the rental property industry. The JWBRealEstateCapital.com company recently opened its private construction division to build brand new houses for use by investment clients to build a new revenue stream monthly in 2015.