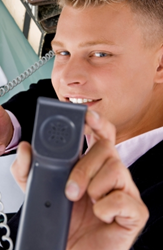 A turnkey home is one that is managed and already includes a person or family renting the property for an extended time
Cleveland, OH (PRWEB) January 27, 2015
The increased demand for fully managed rental homes in the U.S. market has caused one company to increase its presence nationally. The JWB Group is an investment property company in Florida that has now launched a national platform for investors to own turnkey properties this year at http://www.jwbrealestatecapital.com/tax-free-fl-real-estate-investments.
The opening of this new program will give adults who do not live near the state of Florida the chance to earn returns in the housing market. Because the rental prices for each home are negotiated in advance, all investors who purchase this year will be informed of the monthly ROI for each property.
"A turnkey home is one that is managed and already includes a person or family renting the property for an extended time," said a JWB Group rep.
While the low purchase price of a rental home can be lucrative to investors who have cash available, adults who must rely on financing do not have to be limited when using the JWB Group this year. Funds in a retirement account or a 1031 can be used to own the properties for sale now available.
"We've launched the platform that can provide a more reliable source of income to adults when compared with stocks that can go up or down in value," said the rep.
The JWB Group is now posting weekly investing content that can be read by investors using any mobile device at http://www.jwbrealestatecapital.com/blog. The news and content that is available is focused around the rental industry and offers an insight into the strategies in use for 2015.
About JWB Real Estate Capital
The JWB Real Estate Capital company supplies one of the trusted investment programs available to adults in the housing industry in the U.S. The company sells and manages turnkey homes around the city of Jacksonville. The JWB Real Estate Capital company now has a more robust website with streaming videos, downloadable guides and additional investing content accessible online.