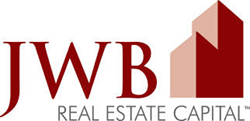 Rental homes are one of the only types of investments that produce a guaranteed monthly income for investors when compared to more high risk investments
Jacksonville, Florida (PRWEB) November 01, 2013
Purchasing properties for investment in real estate is now common for many new investors who are seeking stock market alternatives. The JWB Real Estate Capital company is now offering its investment property for sale through its website at http://jwbrealestatecapital.com. This company is creating opportunities for all investors to build a housing portfolio.
The ownership of rental homes is one method that some investors use to generate monthly ROI compared with other investment types. The actual purchase price of a home can be a large expense that some investors avoid due to the financing that could be required.
The properties that are now for sale in the Jacksonville, FL area have tenants in place to immediate generate a return on investment for investors.
"Rental homes are one of the only types of investments that produce a guaranteed monthly income for investors when compared to more high risk investments," said a source for the JWB Real Estate Capital company.
The tenant lease agreements that are in place for all of the properties currently marketed for sale have signed a long-term agreement. The outsourcing of property management duties has been made by the JWBRealEstateCapital.com company to provide a hands-free investment property solution to new or established investors adding to their portfolios of housing.
"We provide immediate investment advice and other solutions on our website and offer this without charge to all people who are interested in our properties for sale," the source included.
The JWB Real Estate Capital company has plans to advance the amount of properties held by this company through the 2014 year in North Florida. The addition of more homes is expected to build up the opportunities for more investors to take advantage of housing solutions that are provided.
About JWBRealEstateCapital.com
The JWBRealEstateCapital.com company currently leads the North Florida market for investment properties that are listed at under market value. This company has recently invested into 41 new properties to develop more housing solutions that benefit the company clients. The JWBRealEstateCapital.com company maintains a resourceful website to introduce investing programs to both in and out of state clients. The company staff provides immediate customer service using the local number established and online chat system for clients. This company maintains an informative blog offering investment tips and strategies for all levels of investors.